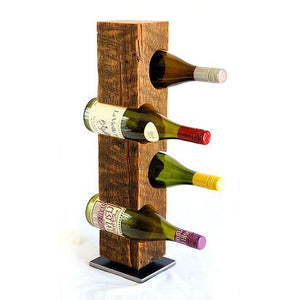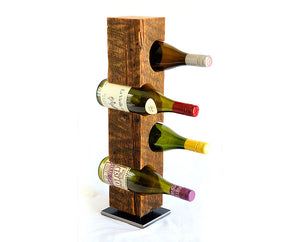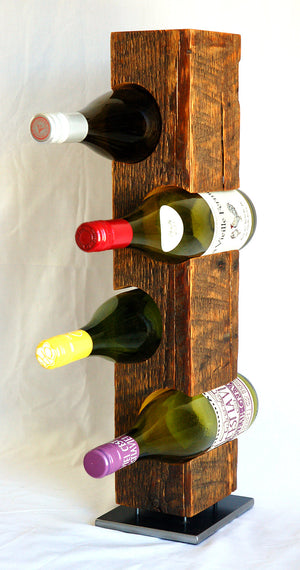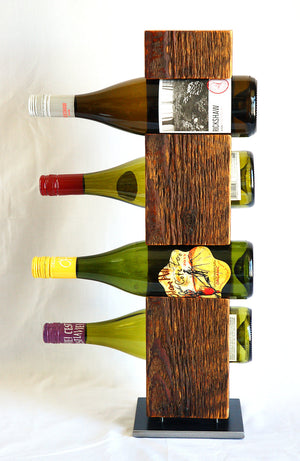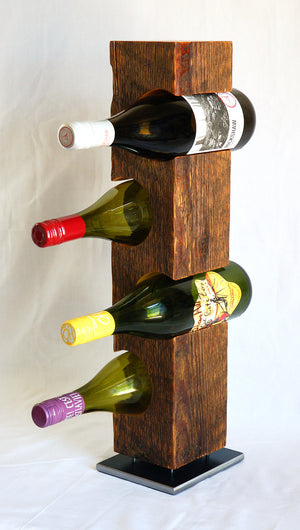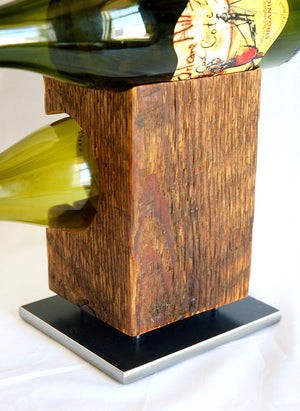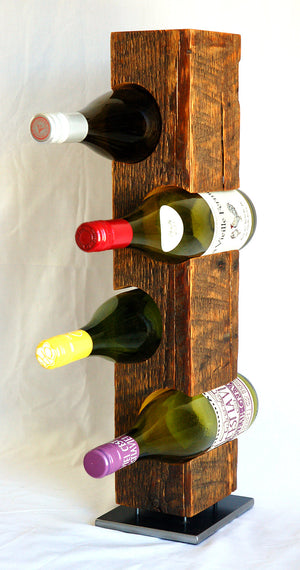 Mid-1800s Vermont Reclaimed Barn Wood Wine Rack
Bringing together the aged rustic feel of weathered, historic barn wood with a modern sense of design, this free-standing wine rack was made from steel and a solid piece of reclaimed hemlock.
Staggered bottle shelves hold four (4) standard 750-ml wine bottles.
The wine rack you see in these photos is the wine rack you will receive. (More photos available upon request.)
** Ready to ship
** Free Domestic Shipping (through December)
** Authentic post-1860 wood reclaimed from a Shelburne, Vermont, barn.
** Distinct saw marks and the rough darkened patina imparted by years of exposure to the elements. In this historical, reclaimed timber this beautiful, rare wood lives on.
** Black oxide steel base lends both stability and a "modern meets rustic" look.
DIMENSIONS: Approximately 21 1/2" tall with 5"x6" steel base.
READY TO SHIP: If the quoted shipping cost is more than the actual cost (including materials) I will refund the balance to you after shipping.
Please allow 1-3 days for processing prior to shipping.