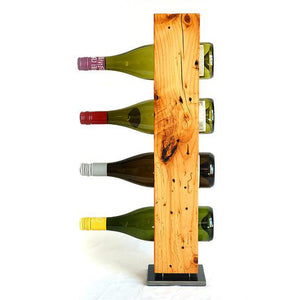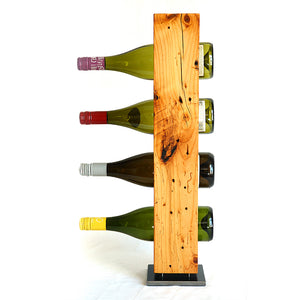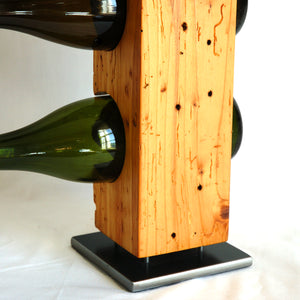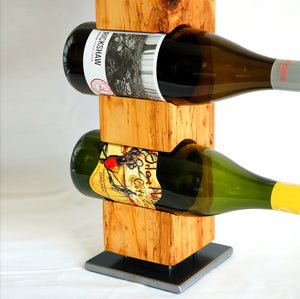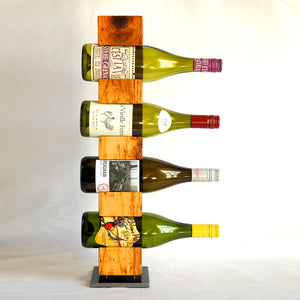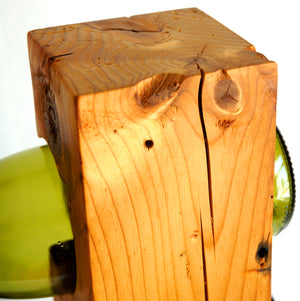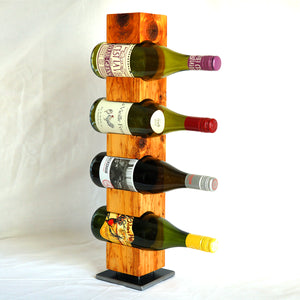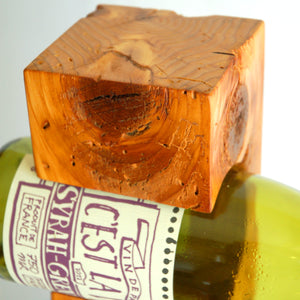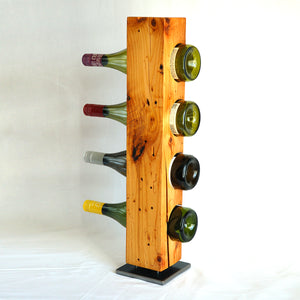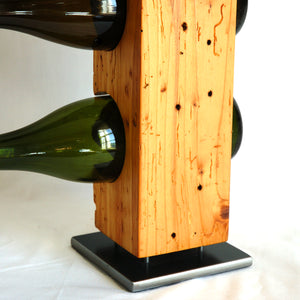 Custom-Made Wine Rack from Reclaimed Late-1800s Vermont Barn Wood
The wine rack in these photos is no longer available, but more wood from this same structure is still be available. Wood grain and other details will vary, but your custom wine rack will be similar in color and character to the photos you see here.

Bringing together the aged rustic feel of weathered wood with a modern sense of design, this free-standing wine rack was made from steel and a solid piece of reclaimed, historic Vermont barn wood.
* Four (4) "inline" wine bottle shelves allows you to feature either wine bottle labels or a full side of barn wood with all of its character and history.
* Authentic, late-1800s wood reclaimed from an Essex, Vermont, barn. Features nail holes, iron staining, and unique grain. In this historical, reclaimed timber this beautiful, rare wood lives on.
* Black oxide steel base for stability and a "modern meets rustic" look.
DIMENSIONS: Approximately 22 5/8" tall, with a 5"x5" steel base.
Please allow 6-8 weeks prior to shipping to allow for the making of your custom wine rack.