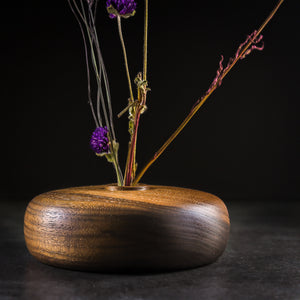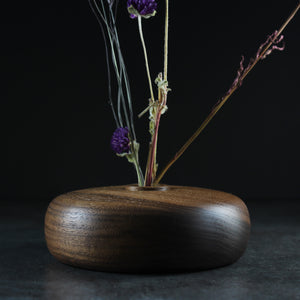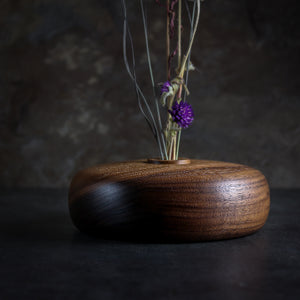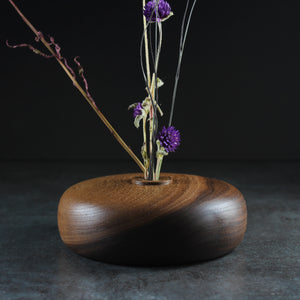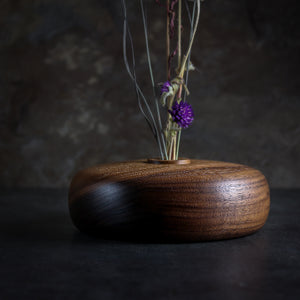 Walnut Ikebana Bud Vase
Undercut Rim For More Arrangement Possibilities
I am currently out of stock of this style vase, but let me know if you're interested and I would be happy to custom make a similar vase for you. Wood grain and color will vary. (Please allow 3-4 weeks prior to shipping for custom work.)

These vases stay low, giving a visual and physical weight to allow your dried flower arrangements to rise up. The rim has been undercut, with levels at different widths, allowing dried flowers to be arranged vertically, at more pronounced angles, or a mixture of angles.
Hand-turned from walnut. Finished with pure tung oil.
* Approximately 5" (D) by 1.75" (T).