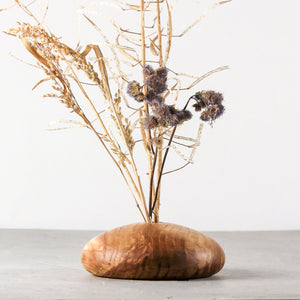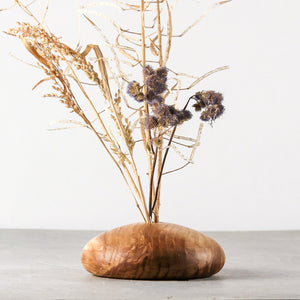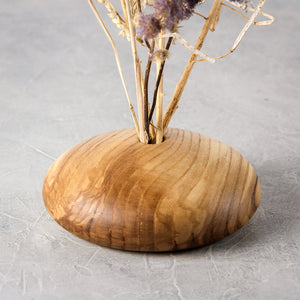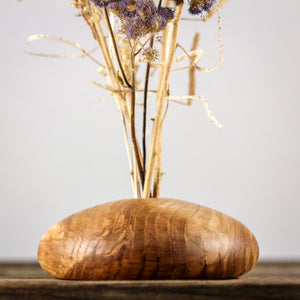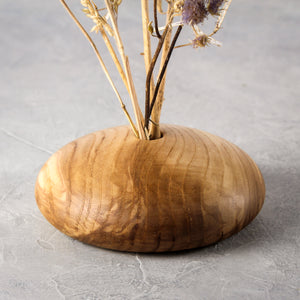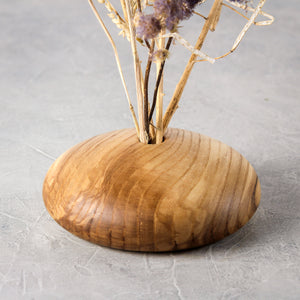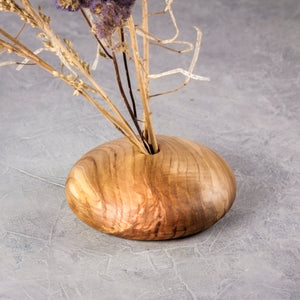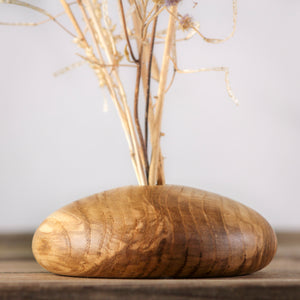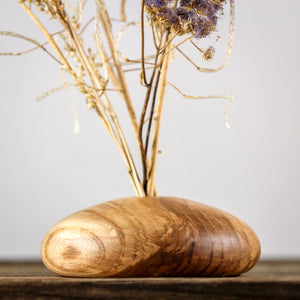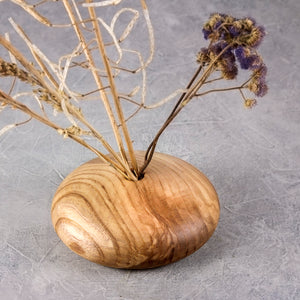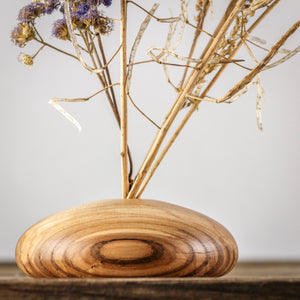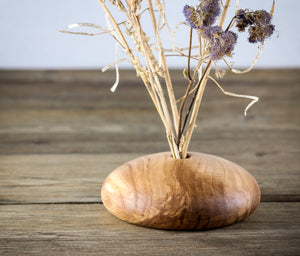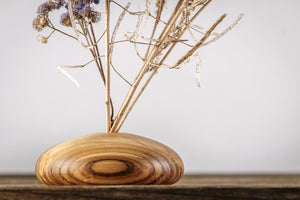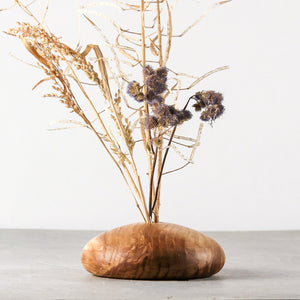 Olive Ash Heartwood Ikebana Bud Vase
Undercut Rim For More Arrangement Possibilities
These vases stay low, giving a visual and physical weight that allows your dried flower arrangements to rise up. The rim has been undercut, allowing for dried flowers to be arranged vertically, at more pronounced angles.
Hand-turned from an urban-salvaged, downed ash tree. Finished with pure tung oil.
* Approximately 4.25" (D) by 1.5" (T).