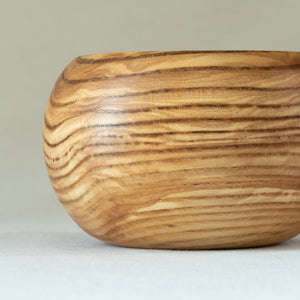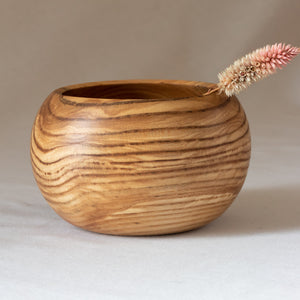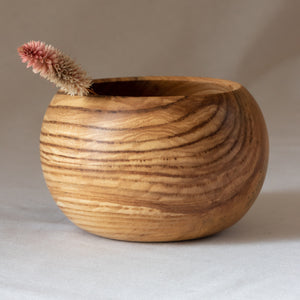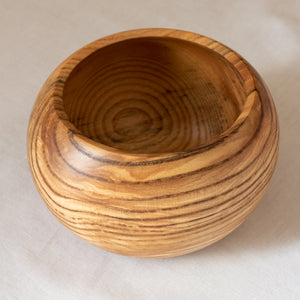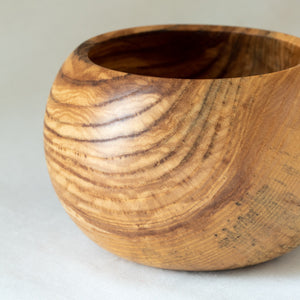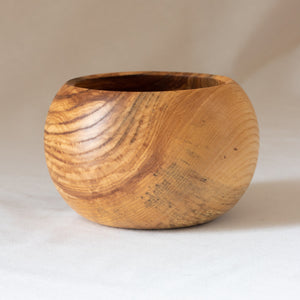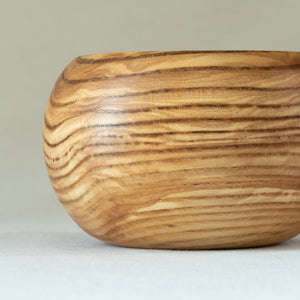 Closed-Form Olive Ash Bowl/Vase
This small olive ash bowl is full of character left from the tree's life - with intriguing coloring, grain contrasts, light spalting, and "olive ash" figuring in the heartwood. Hand-turned from local, green wood, and finished with pure, naturally food-safe tung oil.
* Approximately 5.25" x 3"
* The bowl you see in these photos is the bowl you will receive.
This is a versatile form that can be used in a number of different ways. It's perfect for small vegetables and fruit, or for safe-keeping jewelry, tossing your keys in, or for displaying dried flowers or just bringing the beauty of handturned wood into your home decor.