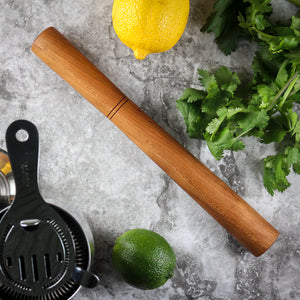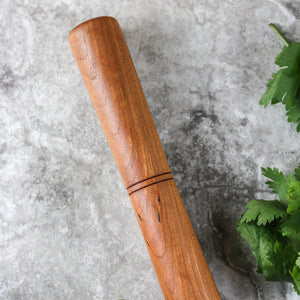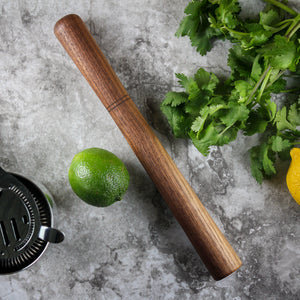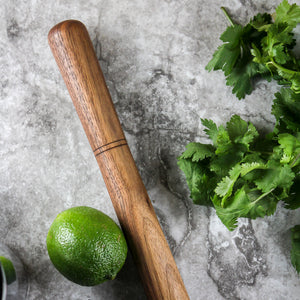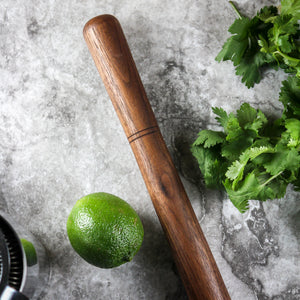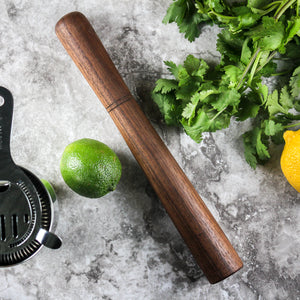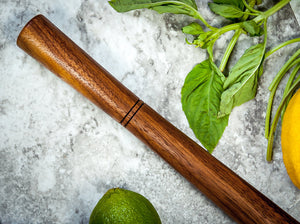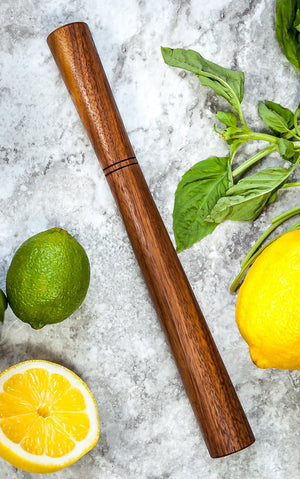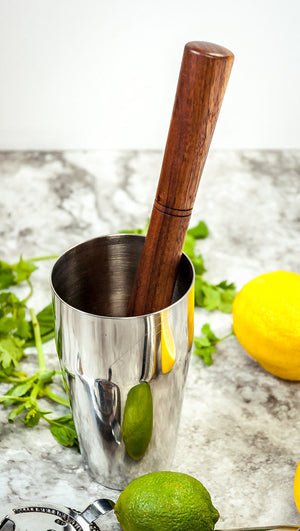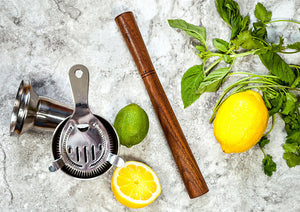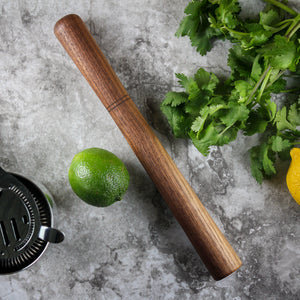 Walnut Cocktail Muddler
Hand-Turned Wood Barware
Kick your mixology up a notch. A good cocktail muddler is an essential piece of barware. The warmth of black walnut wood and the sleek, modern shape (with two charred grooves) make this hand-turned cocktail muddler a pleasure to use and display.
Whether you're making traditional mint juleps and mojitos, or experimenting with your own creations, this muddler will help your cocktails sing with herb, citrus and fruit flavors. Let your imagination run wild.
This muddler is long enough to work perfectly with tall cocktail shakers, but slender enough to use right in your rocks glass or tumbler. The end shape works great for muddling herbs even in the corners of glasses and shakers, but is also gentle enough to keep your herb creations from turning bitter.
Dimensions: Approximately 11.25" x 1.12"
Ready-To-Ship: The muddler you see in these photos is the one you will receive.
Hand-Turned: Each is unique. No two muddlers are the same.
Finished with natural, durable, food-safe, environmentally friendly, solvent-free, VOC-free, and 100% pure tung oil. This muddler will look great even after years of regular use.