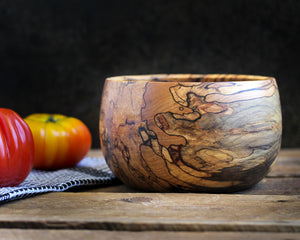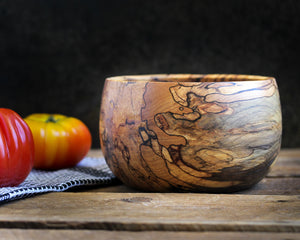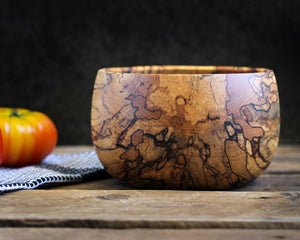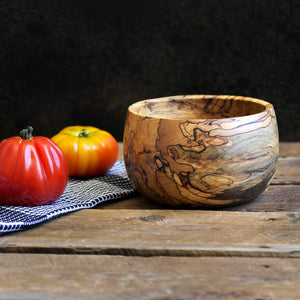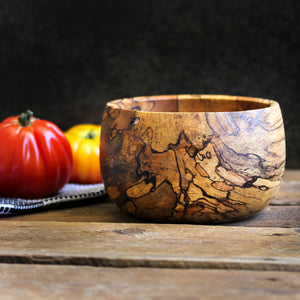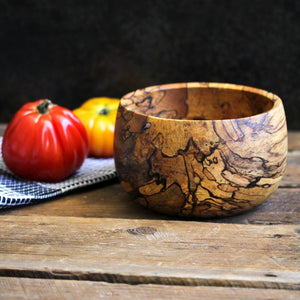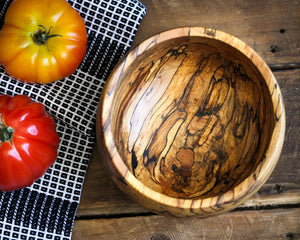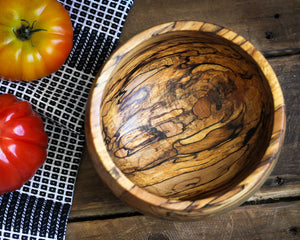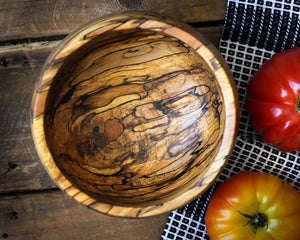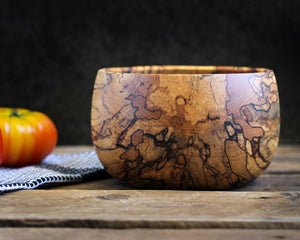 Spalted Maple Bowl
This deeply spalted maple bowl - with wild coloring and patterning, and a tall form with a solid feel in the hand - is bursting with unique style. Hand-turned from local Vermont green wood.

* Approximately 6" wide x 3.75" tall

* With this tall form and striking coloring, this bowl is perfect for displaying on a shelf or storing, serving and displaying small fruits and herbs. Even great for catching your jewelry or keys in the entryway. A wonderful gift idea for the chef and foodie in your life.

* The bowl you see in these photos is the bowl you will receive.

The bowl is finished with pure, naturally food-safe tung oil, one of the most protective and beautiful natural oil coatings. I'm happy to answer any questions you might have about the safety or durability of my bowl finishes.