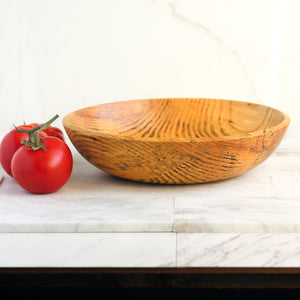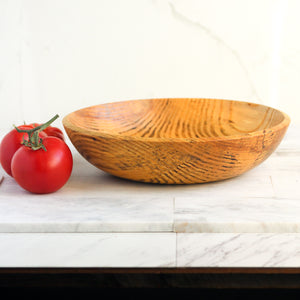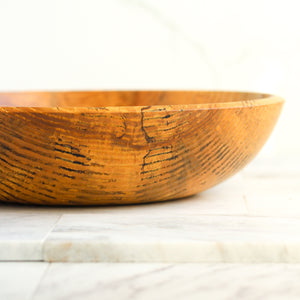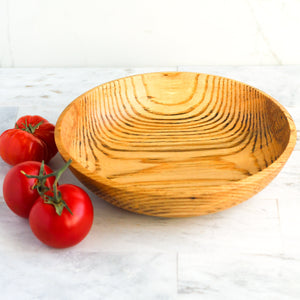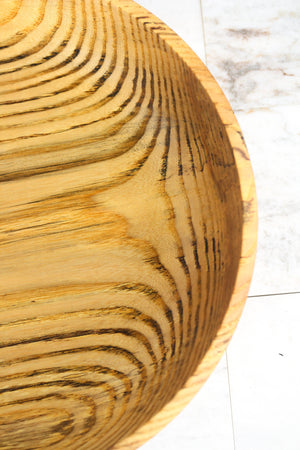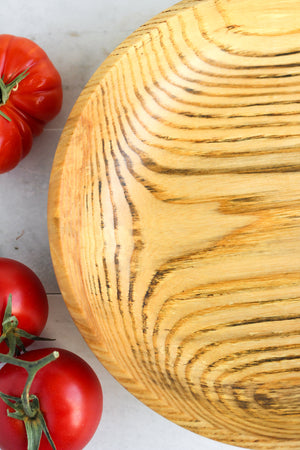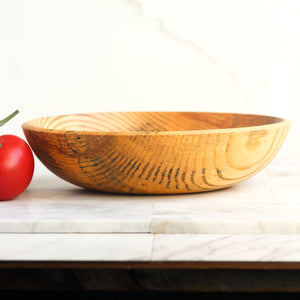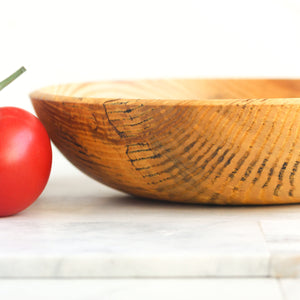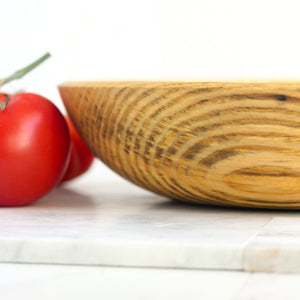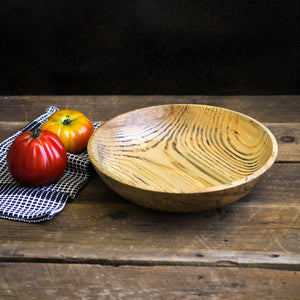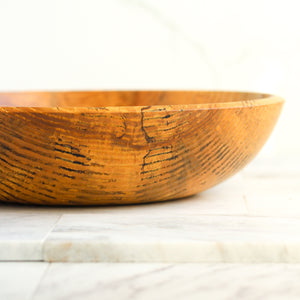 Spalted Ash Vegetable Bowl
From it's distinctive spalting, sweeping grain patterns and contrasting colors of the heartwood and sapwood, this ash wood bowl is full of unique style and beautiful functionality. Hand-turned from local Vermont green wood.

The wide, shallow shape of this handmade bowl is perfect for storing and displaying vegetables and fruits. Turned with a thick bottom, giving this bowl a solid feel in the hand and extra stability on the table.

* Approximately 10.5" wide x 2.75" tall

* A wonderful gift idea for the chef and foodie in your life.

* The bowl you see in these photos is the bowl you will receive.

The bowl is finished with pure, naturally food-safe tung oil, one of the most protective and beautiful natural oil coatings. I'm happy to answer any questions you might have about the safety or durability of my bowl finishes.