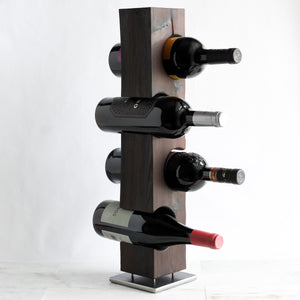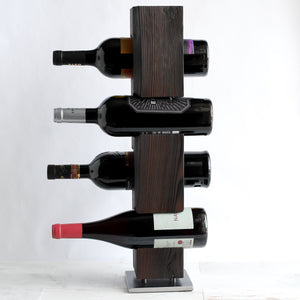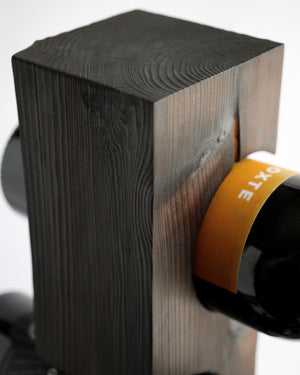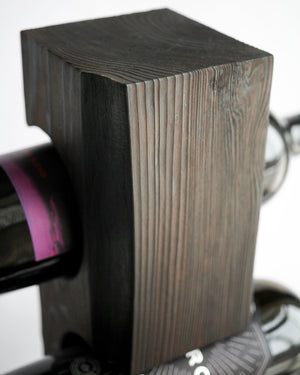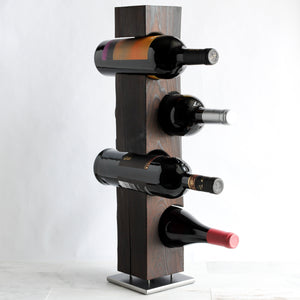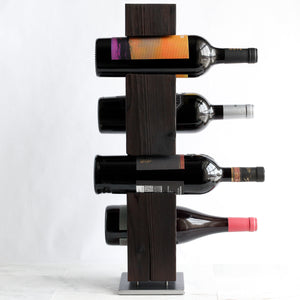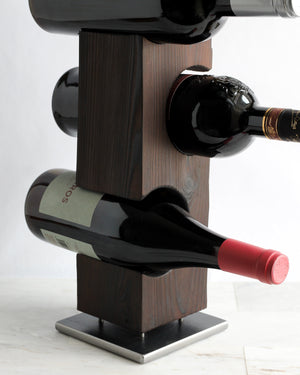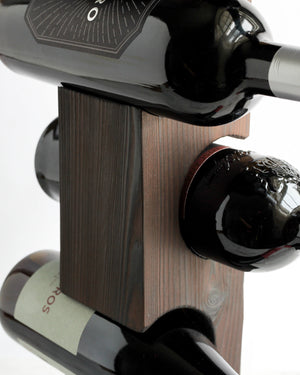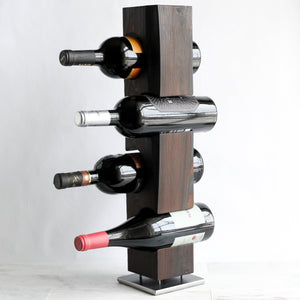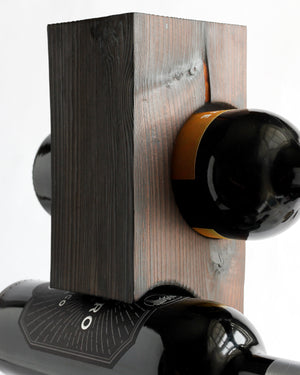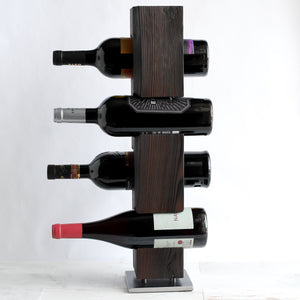 Shou Sugi Ban Tabletop Wine Rack, Charred Cedar with Welded Steel Base
Combining the Japanese technique of charred cedar wood with a modern sense of design, this free-standing countertop wine rack was made from steel and a solid piece of native Vermont northern white cedar wood.

Staggered bottle shelves hold four (4) standard 750-ml wine bottles. This tabletop design is perfect for stylishly displaying your wine, and is a perfect fit even in small spaces.

Locally harvested, native Vermont, northern white cedar. Sustainable, eco-friendly and beautiful. The wine rack you see in these photos is the wine rack you will receive.

The shou sugi ban technique of charring wood adds a depth and complexity of color, looking almost pure black from one angle or warm, deep brown with subtle highlights from another. Charring also accentuates the natural textural contrast in the wood's annual rings, creating ridges that catch the light and cast shadows.

DIMENSIONS: Approximately 21.5" tall, with a 5"x5" welded steel base.