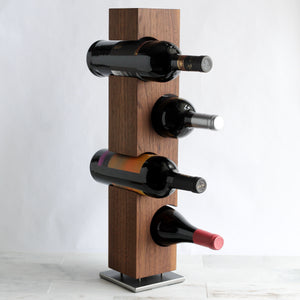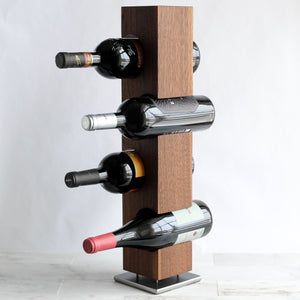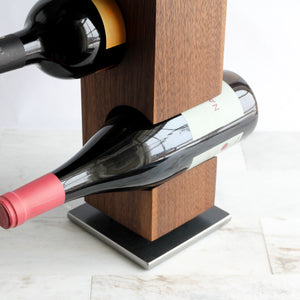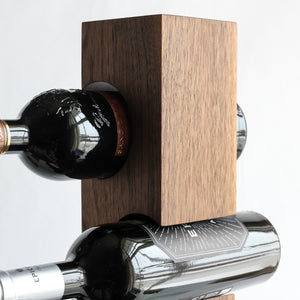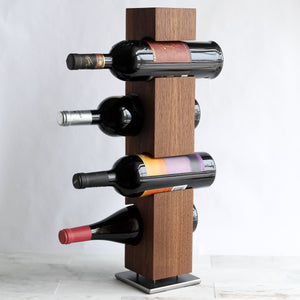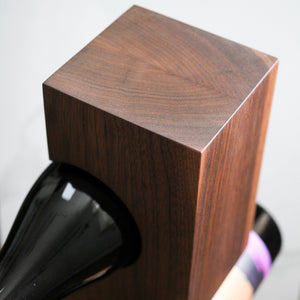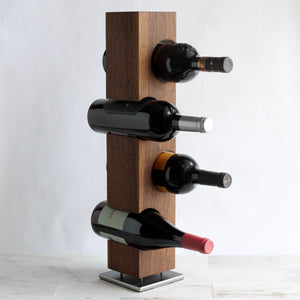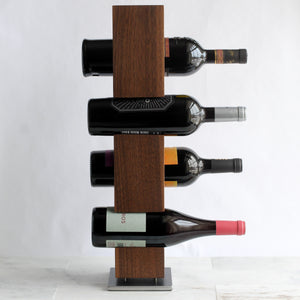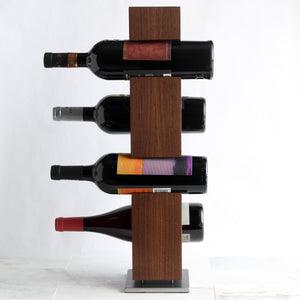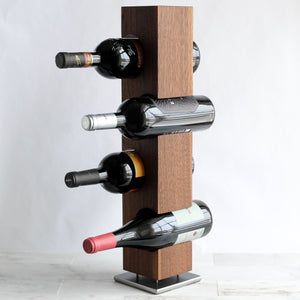 Custom Tabletop Wine Rack from Solid Black Walnut Wood
Please allow 6-8 weeks prior to shipping for your wine rack to be custom made for you.
Bringing together the elegant feel of regional hard wood with a modern sense of design, this free-standing wine rack will be made from steel and a solid piece of sustainably harvested black walnut hard wood.

Staggered bottle shelves hold four (4) standard 750-ml wine bottles. This tabletop design is perfect for stylishly displaying your wine in small spaces.

The wine rack you see in these photos is not the wine rack you will receive. Wood grain, color, and other details will vary.

DIMENSIONS: Approximately 21 3/8" tall with 5"x5" steel base.