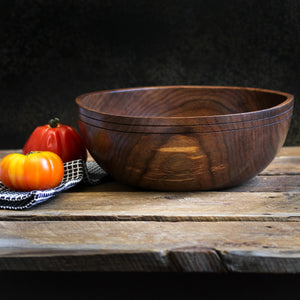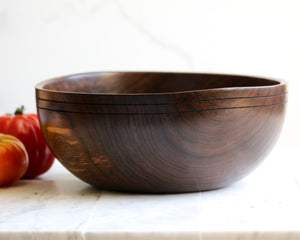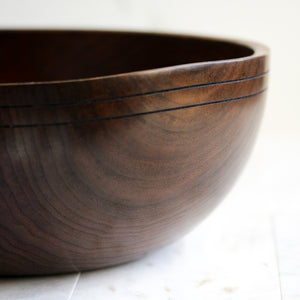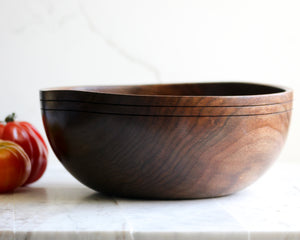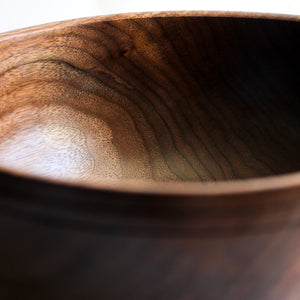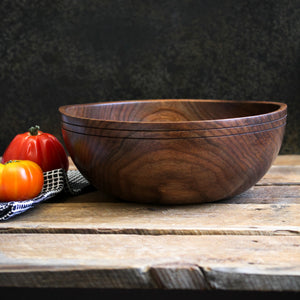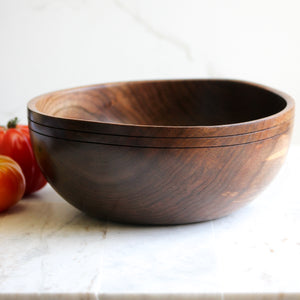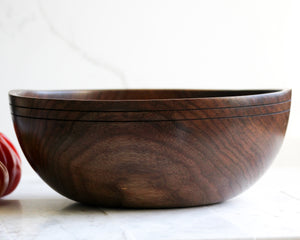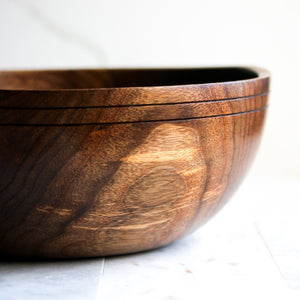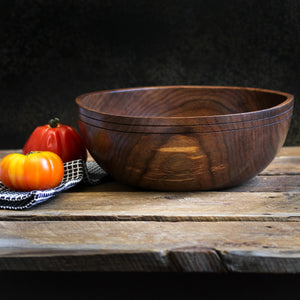 Black Walnut Dough Bowl with Grooved Rim
With its striking dark colors and contrasts, deep form, and pair of cut grooves near the rim, this handmade walnut wood bowl is as beautiful as it is functional. The shape and size are perfect for proofing medium-to-large bread doughs or storing and displaying fruits and vegetables.

Hand-turned from local Vermont green wood. The subtly undulating rim is a result of turning the bowl to shape while the wood is still unseasoned and allowing it to settle into the final form as it dries.

* Approximately 11" wide x 4.375" tall

* A wonderful gift idea for the baker, sourdough enthusiast, or foodie in your life. Great for display on an open shelf or being put to use in your latest culinary adventure.

* The bowl you see in these photos is the bowl you will receive.

The bowl is finished with pure, naturally food-safe tung oil, one of the most protective and beautiful natural oil coatings. I'm happy to answer any questions you might have about the safety or durability of my bowl finishes.